Pygmalion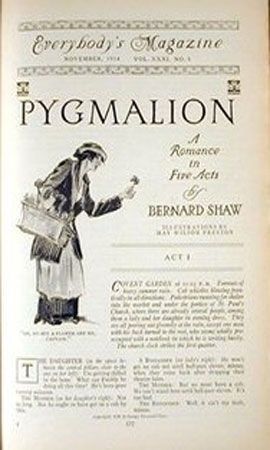 Author: George Bernard Shaw
Price: FREE
The story of Henry Higgins, a professor of phonetics who makes a bet with his friend Colonel Pickering that he can successfully pass off a Cockney flower girl as upper class.
Eliza Doolittle is coached as a refined society lady by teaching her how to speak with an upper class accent and training her in etiquette. In the process, Higgins and Eliza grow close, but she ultimately rejects his domineering ways and declares she will marry Freddy Eynsford-Hill a young, poor, gentleman.
Click for more eBooks from this publisher.