Transition Skateboarding Trilogy Book 1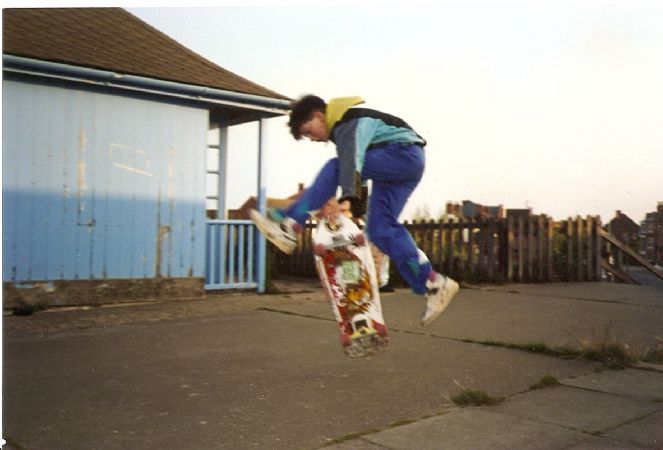 Author: David Lammin
Price: £4.99 (Pound Sterling)
Transition Skateboarding Trilogy Book 1 'Boyhood and Skateboarding'
In book 1 the author details the many trials and tribulations of his early life as a young boy. In particular the domestic, social, educational and personal factors that fuse together to develop within him 'divine unconscious shadows' that act to drive him on an unconsciously driven search for place, purpose, escapism and meaning in his life.

Ultimately, these unconsciously drive him to become a skateboarder. Once he stumbles across skateboarding byway of a misfit skateboarder at school named Gutsy, his life is dramatically turned upside down as he becomes addicted to the activity and culture and all that goes with it a path full of excitement, humour, trauma, brotherhood and much more! Such is the power of our skateboarders 'divine unconscious shadows' that he channels them through skateboarding and is emotionally addicted to the activity and cannot see any end to being a skateboarder.

This journey through Boyhood and Skateboarding comes to ahead with the end of secondary school and the beginning of college where 'growing up' asks many questions of him regarding education and career. These challenge his addiction to skateboarding and create a conflict between social pressures and his personal desires to keep on skating regardless.

At the same time he witnesses the dramatic and traumatic shift unfolding in the world of skateboarding from vertical riders raining supreme to gradual increase in the dominance of street skateboarders a radical shift that soon lays waste to many vertical riders careers with dire consequences for some.
Click for more eBooks from this publisher.